Welcome back to Workout Wednesday!
You know the drill, grab a button and link up for the parrrrrrty!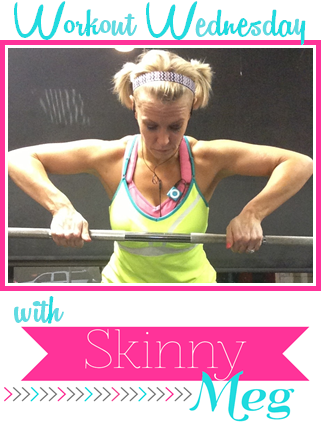 This weekend I will be running my 6th half marathon and my 2nd one while pregnant. I feel so accomplished that I set out to have a healthy pregnancy and I've actually followed through. My goal actually was only to run one half while I was knocked up, but no way would I miss running Oliver's first one with him!
I'm so proud of him, a HARDCORE non runner, pushing though to get to the 'sweet' spot of running.
I have to say that running while pregnant is a LOT harder than I thought it would be! The first trimester I was so thirsty and sick all the time, but I always felt better after a good run. Now as my belly grows daily I find it hurts - everywhere. My hips, my gina, my legs, my back, my boobs, my belly. You get the idea :)
I'm slow as a snail and have to stop to pee every 2 miles, but you know what, I love it. I love feeling like I'm doing something good for my body. I've cut back running outdoors to just one day a week and I'm able to keep up my mileage by making sure to get in my cardio at least 3 days a week at the gym. I do the elliptical, sprints on the treadmill, and spin class.
I'm planning to scale back my mileage to 6/7 miles max during the third trimester. My pelvic floor needs to be somewhat intact after this baby, hubby and I have some BIG plans for next year :)
This will no doubt be my slowest half yet, but definitely the hardest earned, nothing but sheer determination is going to get me through those 13.1 miles. I can't wait.


Enough about me, let's see what y'all have been up to!