Welcome back to Workout Wednesday!
Grab a button and link up to the party!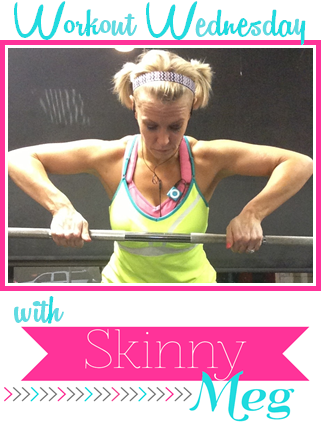 Today's workout kicked my butt! It's a great mix of weights/plyometrics/and fat burning cardio!
Started off with a new top from Target, who can pass up this color pink?? Actually Twilight Sparkle wanted me to buy it for her, typical.
Round 1
For the cardio we did sprints on the bike, but you can use the treadmill if you'd like :)
Round 2
For the elliptical set I would bump it up to a 16, 12 was a little too easy by the end.
Round 3
I had a nice little burn by the end, it took me around a hour to complete.
Polar FT4 Heart Rate Monitor (Purple/Pink)
Let's see what y'all got for me this week and don't forget to link up your HEALTHY breakfast ideas tomorrow!