Welcome back to Workout Wednesday!
You know the drill, grab a button and link up for the parrrrrrty!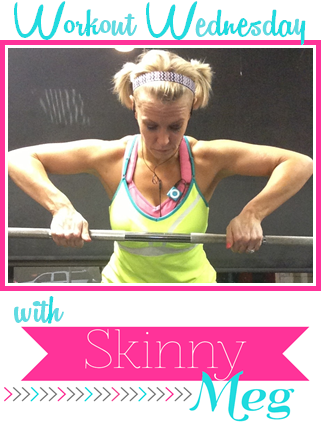 I've always wanted to at least try a trialthon, and Al from
Her Bearings
shared a GREAT post on it! Makes me want to try one even more!! I mean, come one, doesn't she LOOK like she's having a blast ;)
Sarah from
Screw the Scale
talked about working out with her spouse. I for one think it's a great idea, the more the merrier is my opinion! Hop on over and hear what her thoughts are on it.
This is exactly what I've been doing this week....busting mine.
My guns are hanging in there....kinda.
My abs are another story, so I put together an ab workout for you guys. Mine are completely falling apart, but I'm doing what I can to hold on to somethin' hahaha.
9 weeks knocked up.
If I can do this, SO CAN YOU!
Let's check out what y'all have been up to at the gym!