Welcome back to Workout Wednesday!
You know the drill, grab a button and link up for the parrrrrrty!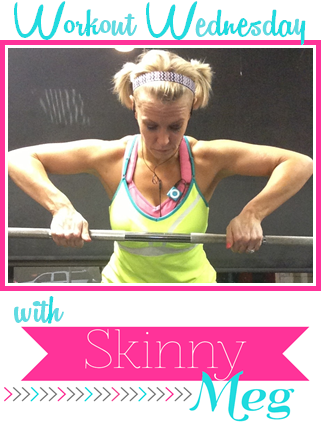 It feels so good to be back in the gym after my vacation last week! The weather here is so out of season I begged someone to come and run around the gym with me this morning :) Those 4 miles kicked my ass after the arm workout I did with Brandi!
Well and the fact that she runs faster than I do, it's all good, challenge yourself or let others challenge you!
The secret to sexy arms to is workout the WHOLE arm, not just your biceps! You have to build that shoulder for a good cut look.
We had some shaky arms when we were done! We used 10pd free weights and 25 pounds on the barbell.
Oh look we have a special guest star for today's video :)
Let's see what you guys have for me today!