Welcome back to Workout Wednesday!
You know the drill, grab a button and link up for the parrrrrrty!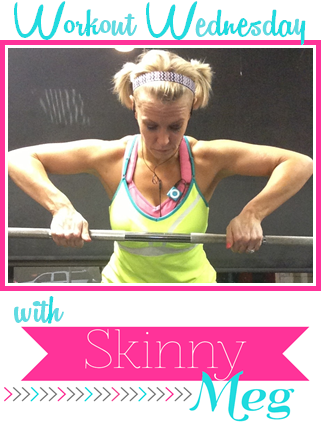 I'm not even joking, while I was adding my video I hit the back button on accident and it erased my ENTIRE post. I hate blogger. I don't have time before work to add everything back in, so my favorites from last week will be up next week, sorry!
I hope you tried last weeks workout, I was sore for days! This week I have a 20 minute ass kicker for ya, you're welcome.
We even had a brave soul come try out the 5 am club for the first time and she didn't die :)
I always love fresh blood.
Also, Katie from
KTJ Weighing In
is giving away some yummy looking Natural Energy Bars so be sure to stop by and try to win so you can tell me if they are as good as they look!
Let's see what y'all have for me this week!