Well I'm on my last day of vacation, Gulf Shores has been a blast! Great weather, great food, lots of fun, and amazing memories made with the family.
Lulu's
is a must while here, it's owned by Jimmy Buffet's sister and is fun for everyone! The wait is typically 45 minutes to 2.5 hours so be sure to send someone ahead of time if you have a big party. They have a rope course, shopping, beach pit with hula hoops, and live music.
The fishing here is awesome, the boys fished day and night and caught lots of different kinds. They also took a charter out of Ft. Morgan one day and caught 20 fish while they were out!
Morning walks on the beach are a must, you will need the breeze to combat the humidity! Doesn't she look so old in her
Brady Band
:( She's getting too big too fast!
My usual apple and PB mid afternoon snack has been replaced with more beach friendly items. While the drink is yummy I made a mistake and read the nutrition label and I couldn't drink it. 280 calories, 48g of sugar, and 50g of carbs. No, I just can't. Some habits just can't die :) They do make light versions, or so I've heard.
We went on a Dolphin Tour which was fun for the kids. I enjoyed the fact that they served alcohol on the boat, two Pink Dolphin Drinks later and I was ready for dinner!
We headed to the Crap Trap in Perdido Key, they have a fun playground followed with great seafood! The hot crab dip was AMAZINGGGGGGGGG. The most expensive part of vacationing is eating, we spent $65 to $85 on almost every meal we ate out. Ah well, we typically don't eat out very often at home so sometimes you just have to get over it :) I blame Oliver and his 6 beers, haha!
That night we went ghost crab hunting which was a blast! Flash lights and dollar nets have never provided so much entertainment!
This morning I sweated it out for a run and I saw the craziest thing just chillin' on the side of the road. A freaking FOX and apparently they ain't scared of people! ahhhhhh, I ran just a little faster! Wish I had my camera on me!
Twilight Sparkle and I finished off with a dip in the pool to cool off. She's been such a great kid this entire trip, I couldn't ask for a sweeter more polite kiddo!
See ya on the flip side!
Amy from
Diary of a Fat Mommy
is starting a new link up called Fit for Fall Fridays, if you need some extra motivation to get your booty in gear be sure to stop by and check it out!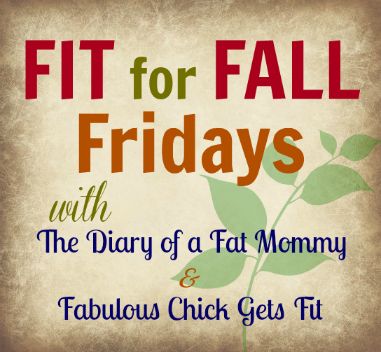 Courtney from
Journey of a Dreamer
is kicking ass on her scale! She's doing it right and you need to be sure to stop by and see what works!
Katie from
KTJ Weighing In
host a Non-Scale Victory Link Up every week, you know I'm all about celebrating things BESIDES that dumb number :) Be sure to stop by and pick up some motivation!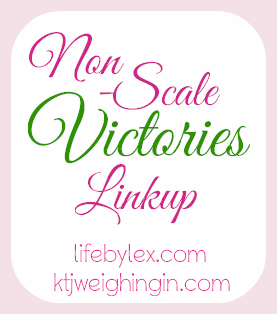 Classy and Sassy Creations
has lots of fun and cute clothes! Y'all know I love me some fun peices to wear, so be sure to stop by and see what's new. I'm LOVING these linen pants!