Welcome to Workout Wednesday! If you are here to link up please grab a button and join the party!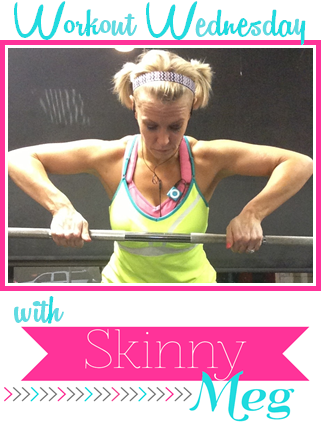 I planned on making an ab video, but after posting this pic yesterday y'all were demanding an arm video :)
The 5 am club did this workout today, I'm recruiting friends all over the gym to work out with it's just more fun that way!
In-between each move we did 20 jumping jacks the first time through and the second time through we did 5 lunge jumps. This just helps keep your heart rate up to burn more calories.
We did 20 minutes of cardio before and 5 minutes of sprinting after. Then everyone had to leave for work so I did 20 minutes of the stupid stair-master increasing the speed every 5 minutes for a total of 2 miles.
Don't forget to stretch so you can do it all over again tomorrow :) CONSISTENCY is where it's at!!