Welcome back to Workout Wednesday!
You know the drill, grab a button and link up for the parrrrrrty!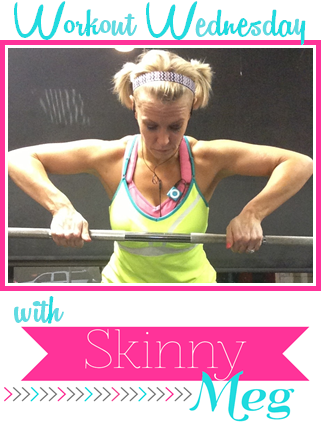 Thank you all for linking up last week! Today's shout out goes to Mel at
Sweet Southern Mel
She impressed me with her attitude, after a few days of bad eating she pulled herself together and got back on track. Nothing I love more than someone who can take the negative and turn it into a positive, make sure to stop by and check out her
post
! We all fall down, but it's how you get back up that matters!
Today's workout is for a specific area, inner thigh. Y'all know I'm all about my leg workouts and nothing beats a good sweat session focus on my trouble area!
I always start with a little cardio to get me sweating.
Argh, my blogger isn't finding my You Tube videos this morning. Here is the link to how to perform the moves above.
Inner Thigh Blaster Video
I also finished off my workout with 30 LONGGGGGG minutes on the Stairmaster. 400 calories in half an hour is a beating!
Happy Hump Day!