Do you remember the table I accidently bought at the thrift store?
I just couldn't resist those cute chairs! Well, I gave her a little face lift and here she is now!
I painted the table Polar White by Behr, and stenciled a scroll design on the top. I gave her 4 coats of Polyacrylic to protect her from the toddler
The chairs are painted Lagoon by Rust-oluem and covered in vintage burlap coffee bean bags!
I love her. Like a lot.
Do you see anything wrong with this picture??
Yeah, that's where we have to put Miss Madison's chair so she doesn't use it to climb up on EVERYTHING.
This is her spot whenever I'm on the computer
The baby is having her second birthday party next weekend and I almost feel like it's a wedding, so much planning and money! Now I remember why I didn't do a 1st bday party for her
Can't wait to show y'all the fabulousness in the works over here!
Happy Friday!
Linking up!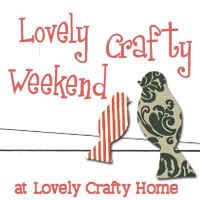 decormamma.blogspot.com/">